What is Offermative?
Offermative is a WooCommerce plugin that helps you automate ALL up selling and cross selling activity on your WooCommerce website.
Using the plugin you build campaigns based around customised 'offer messages' that are presented to prospective customers at key intervals throughout their standard online sales journey.
With  Offermative you have the potential to increase the customer average order value (make more money for the same no. of orders).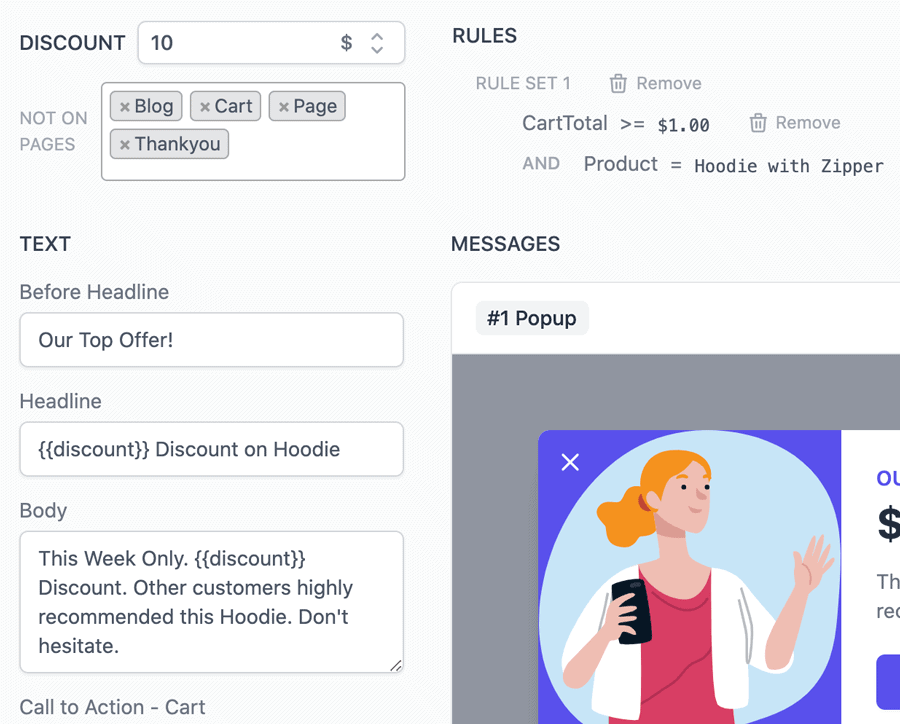 How is Offermative used?
Have an online WooCommerce shop?
You are probably missing out of LOTS of cross sell and up sell opportunities, leaving your revenue stuck in 3rd at best.
Offermative is like spreading a net to capture all of those missed revenue optimising moments that a face-to-face salesman would never miss.
It basically gives your WooCommerce sales funnel some smarts.
Who should use Offermative?
Offermative would benefit any WooCommerce shop.
Even if you don't typically offer discounts – start to think about some.
It has convincing reviews from some who'd never liked the idea, but the increase in revenue spoke volumes and drowned out the doubt.
Here are a quick review:
"$2000 in one week, I'm awestruck" "couldn't imagine it'd so easy" "the best return on investment ever" "now I use this on all my sites" "converts more new visitors to customers" "I don't like running discounts, but Offermative is just too good – and it does product recommendations too"
(quoted from the vendor's site)