What is Woocommerce Product Sample?
Woocommerce Product Sample is a premium plugin that integrates an 'order a sample' option besides the buy now button, letting you offer either paid or free samples before a shop visitor fully commits to buy.
A great way of demonstrating the quality of your product and of your customer service, where a prospect is uncertain about making a full purchase.
The product is made by Barn2Plugins, a UK-based WooCommerce plugin development company.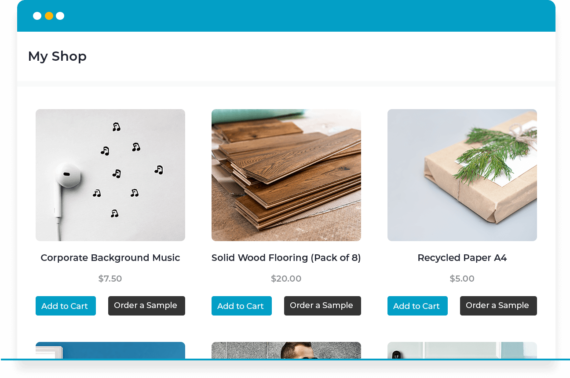 How is WooCommerce Product Sample used?
With WooCommerce Product Sample you can offer either paid or free samples for products including:
global, category, product or variation configuration
selection of where to display the 'order a sample' button
separate management of sample stock from product stock
automated follow-up emails to probe for the full sale
It's really a complete solution and I'd say a guaranteed ROI uplift for online product sales.
The classic market stall ploy for converting those prospects who are sat on the fence. Offering the sample and winning over the customer with quality is the perfect lead in to quick conversion on follow-up.
With the confidence to buy after receiving their sample, prospects could be encouraged to place larger initial orders having assurance.
Also, with the automated reminder email you have a fully closed sales loop which is low-touch.
In my opinion, this is a winning compliment to the already comprehensive and high value plugin range offered by Barn2 Plugins.
Who usesWooCommerce Product Sample?
Wholesalers and retails in many sectors including…
Carpets and fabrics
Timber suppliers
Haberdasheries
Food products
…there are so many applications.
Here are a quick review:
"Great plugin. The install and configuration is very easy and has a good concise set of options. Barn2 are very helpful and clearly work hard to maintain a high standard of work and client support."
– Darrell Martin (quoted from the vendor's site)